Ralph Bellizzi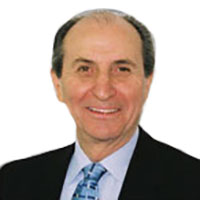 Ralph A. Bellizzi is the Chairman and President of Aaron, Bell International Inc. He established the company in November 1989. Mr. Bellizzi is a Senior Managing Director with a 45-year history in mergers, acquisitions, ownership, reorganization, expansion and consulting.
His transactions ranged in size from start-up to Fortune 500. Mr. Bellizzi has provided a wide spectrum of services to include planning, consulting, business reorganization, and funding for equity, debt and leasing.
Mr. Bellizzi holds a Series 79 and Series 63 FINRA securities registrations and holds a Principal Real Estate Broker license. He has owned or operated 18 privately held companies and two public companies. He also facilitated completing initial public offerings with four additional companies.
Mr. Bellizzi was one of eight members selected to serve on the International Business Brokers Association Ethics Committee. The committee developed IBBA's code of ethics for its 1,200 members.
Military Awards – Vietnam 1969
Chief Warrant Officer; Assault Helicopter Pilot, Honorable Discharge; Distinguished Flying Cross, pending through Senator Michael Bennet; and Purple Heart, 3 Bronze Stars and 19 Combat Air Medals including the Vietnam Gallantry Cross.