Kevin Johnson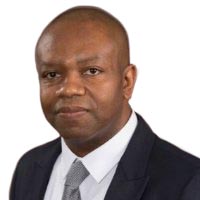 Mr. Johnson is an associate at Aaron, Bell International where he leads business development initiatives, origination, and evaluation of investment opportunities for the firm.
Mr. Johnson has extensive experience and a successful track record of working on buy-side and as sell side transactions. He has successfully worked with middle-market companies, having sourced numerous control-oriented equity transactions during his 7-year career in investment banking. These transactions generated over $340 MM in enterprise value for his clients. Kevin's experience spans all aspects of the investment life cycle, including sourcing, due diligence, negotiations, and deal structuring.
Prior to joining Aaron Bell, Mr. Johnson worked at a boutique investment bank where he was responsible for sourcing and evaluating investment opportunities. He is adept at leveraging his well-established relationships with Family Office and Private Equity Groups to help his clients' close deals. These relationships have helped him source strategic and financial partnerships in multiple sectors.
Mr. Johnson earned his B.A. in Marketing from Southern Methodist University in Dallas, Texas.