Haley Richards
Customer Service Manager at Aaron, Bell International, Inc.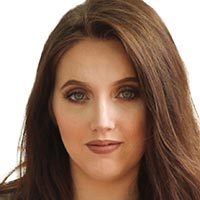 Ms. Richards manages Customer Services at Aaron, Bell International.
Haley has considerable experience related to business operations, accounting, payroll, marketing, and closing sales. Her experience began at an early age in her families moderate sized business. She is contemplating securing a degree in Business management and marketing.
Haley enjoys spending time with her husband and daughters, biking, and traveling.