Greg Swan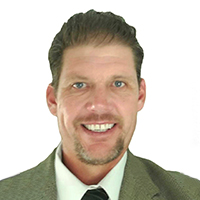 Greg Swan is VP of Sales, heading the M&A Alliance Division for Aaron, Bell International. Greg brings a wealth of experience in diverse industries to ABI. He is a hands-on leader who has focused on building effective organizations and managing through extreme change. Greg has been a principal or senior executive in several companies and has played a key role in their growth.
After receiving his bachelor's degree from University of Arizona, Greg helped establish and expand multiple organizations in the areas of; mortgage, discount real estate, social networking, software, as well as an investment company with a diversified asset base. He has earned various awards for company growth, sales production, executive leadership and recruiting.
Greg is married with four active children who keep him busy when he's not working. He enjoys traveling, tennis, golf, outdoor excursions of any kind, and volunteering for various ministries and non-profits.