Dr. Brennan Williams
Vice President of Operations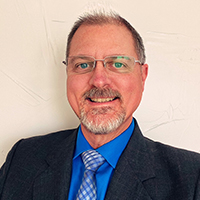 Dr. Brennan Williams is the Vice President of Operations. With an extensive background in the information technology industry, logistics, international business, and sales Brennan brings a wide range of experience. During various leadership positions and having owned a small firm Brennan understands the challenges faced by business leaders.
Brennan is an Oregon native and enjoys hiking, swimming, and traveling with his family. His family are avid equestrians with his children riding and performing in the Jefferson county Westernaires program.
Brennan completed his undergraduate education at Portland State University completing a bachelors degree in international studies with a concentration in Europe. After finishing his undergraduate studies Brennan completed a master of arts degree in international affairs and an MBA in management at Florida State University. Brennan earned his doctorate at George Fox University in business administration. Brennan's research interests include business ethics and the impact of shareholder activism.
Brennan is a U.S. Army Veteran having served in South Korea and Europe as an AH-1 Cobra pilot and AH-64 Apache pilot.